We are focused
a clinical stage pharmaceutical company
Our purpose is to improve the health and well-being of women and their families through the discovery and development of innovative therapies for Alzheimer's disease, premenstrual syndrome (PMS), dysmenorrhea, and sleep disorders and bringing these therapies to market. We were formerly known as India Globalization Capital, Inc., and we were incorporated in Maryland on April 25, 2005. Our fiscal year is the 52- or 53-week period ending March 31.
Currently, most of our revenue comes from women's wellness products and in the future, we believe, from our investigational drugs for treating Alzheimer's disease. In fiscal 2022 we entered Phase 2 with IGC-AD1 an investigational drug that based on evidence shows efficacy towards reducing neuropsychiatric symptoms such as agitation in dementia due to Alzheimer's and we acquired and began work on a molecule, TGR-63, that shows an affinity to reduce neurotoxicity in Alzheimer's cell lines.
We have a deep commitment to scientific excellence, patient-centeredness, and collaboration, we strive to advance the understanding and treatment of these conditions, while also addressing the unique health needs and concerns of women across the lifespan. For PMS and dysmenorrhea, we recognize that there is no known cure, but our goal is to develop effective therapies that can alleviate the severity and frequency of symptoms and improve the quality of life for those who experience these conditions. By pioneering new approaches to preventing, treating, and managing PMS and dysmenorrhea, we aim to provide women with innovative solutions to help manage their symptoms and promote their overall health and well-being.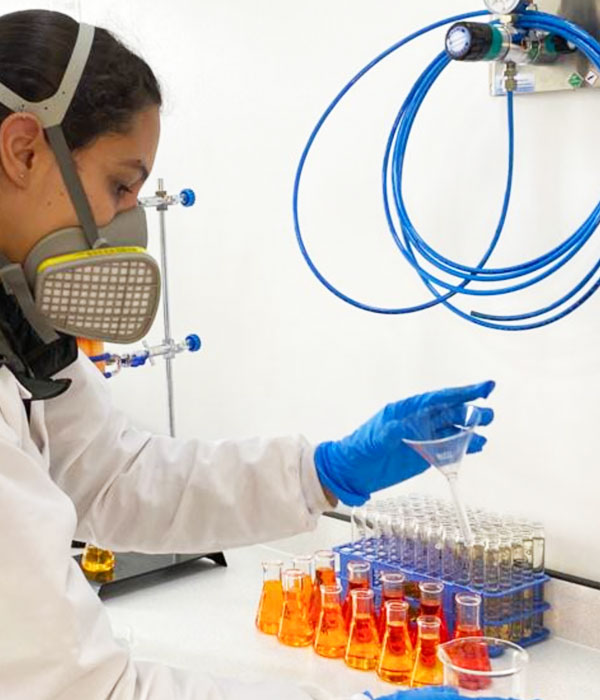 We are committed to bringing innovative therapies to market
that improve the lives of millions of individuals affected by Alzheimer's disease, PMS, dysmenorrhea, and sleep disorders. Our goal is to provide relief to those suffering from these conditions, while advancing the understanding and treatment of women's health needs across the lifespan.