To improve the quality of life of Alzheimer's patients and their caregivers with a new oral formulation that has shown promising results in pre-clinical and clinical studies.
The FIRST natural cannabis-based formulation to treat Alzheimer's Disease with low doses of THC (a psychoactive cannabinoid) as its main active ingredient
The ONLY natural THC-based drug candidate currently undergoing FDA trials
registered on clinicaltrials.gov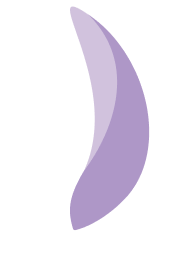 IGC-AD1
is a liquid oral solution
The oral solution contains two active agents: THC & Melatonin.
The IGC-AD1 formulation is protected by IGC-507A and IGC-507B patents.
The tetrahydrocannabinol (THC) in
IGC-AD1 is a natural component of the cannabis plant.
IGC-AD1 is the FIRST FDA-approved human trial to include natural THC as part of a treatment for Alzheimer's Disease.
Our Phase 1 Clinical Trial demonstrated that IGC-AD1 is safe and well tolerated at different dosages.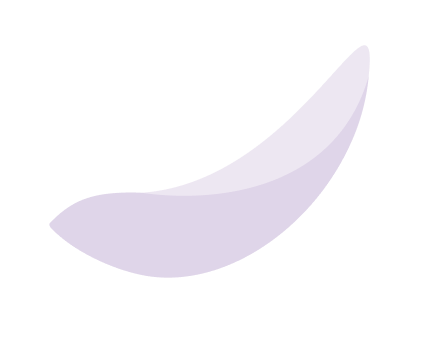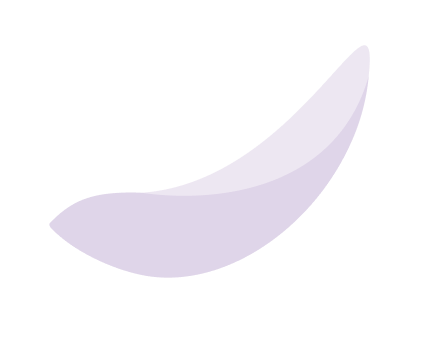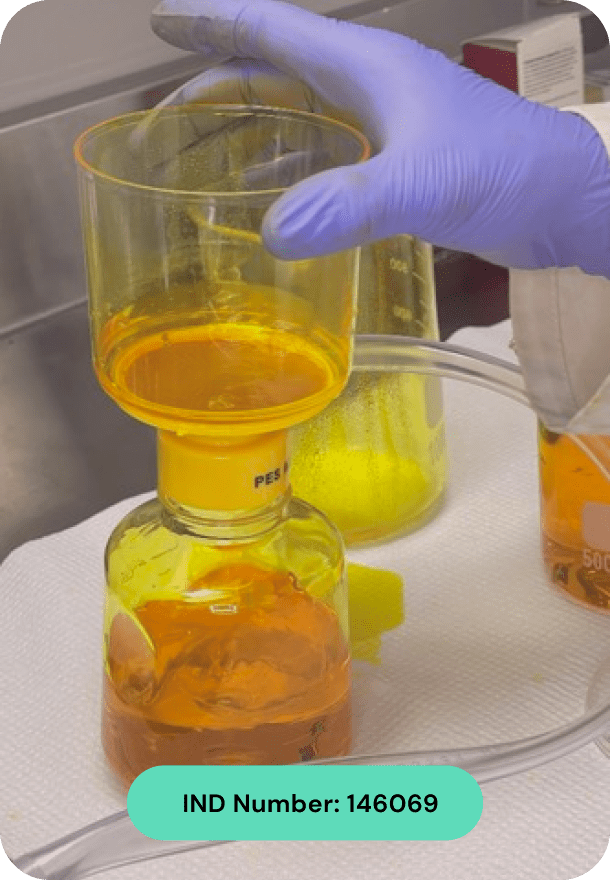 Phase II Clinical Trial to evaluate the efficacy of IGC-AD1 begins.
Patent IGC-507B is granted to IGC for Alzheimer's Disease in the U.S.
Phase I Clinical Trial for safety and tolerability in participants with Alzheimer's Disease is completed successfully.
Patent IGC-507A is granted to IGC for Alzheimer's Disease in the U.S.
IGC-AD1 is approved as an Investigational New Drug (IND). Approval # 146069
The development of IGC-AD1's oral formulation begins.
Pre-clinical trials begin on IGC-AD1's active ingredient.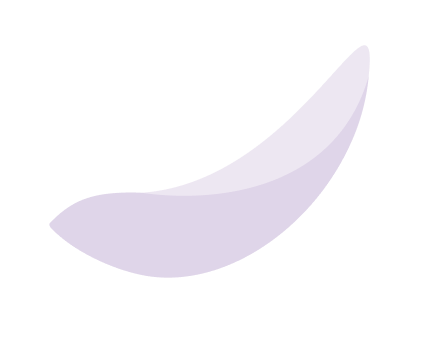 "Trial of the Safety and Efficacy of IGC-AD1 on Agitation in Participants with Dementia due to Alzheimer's Disease"
We are currently conducting a clinical trial at 5-7 sites in the U.S.
and Canada with a target number of 146 participants.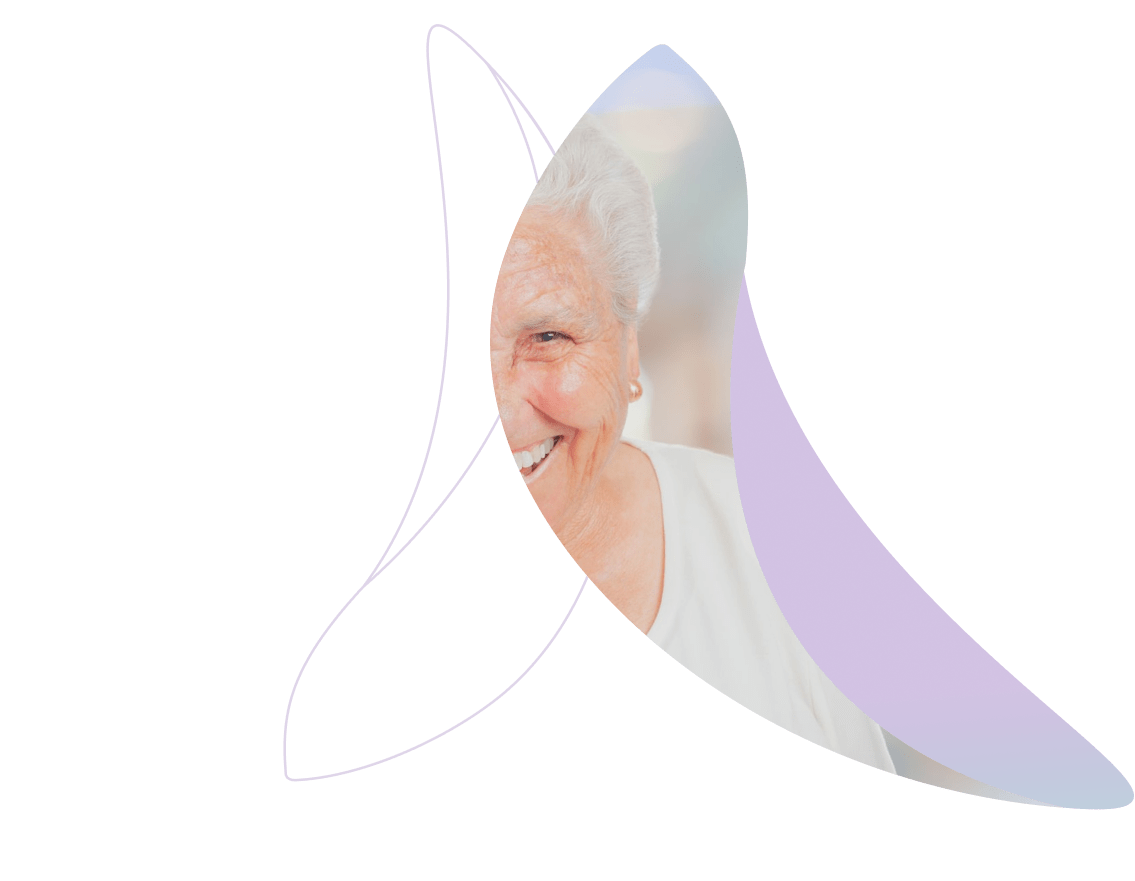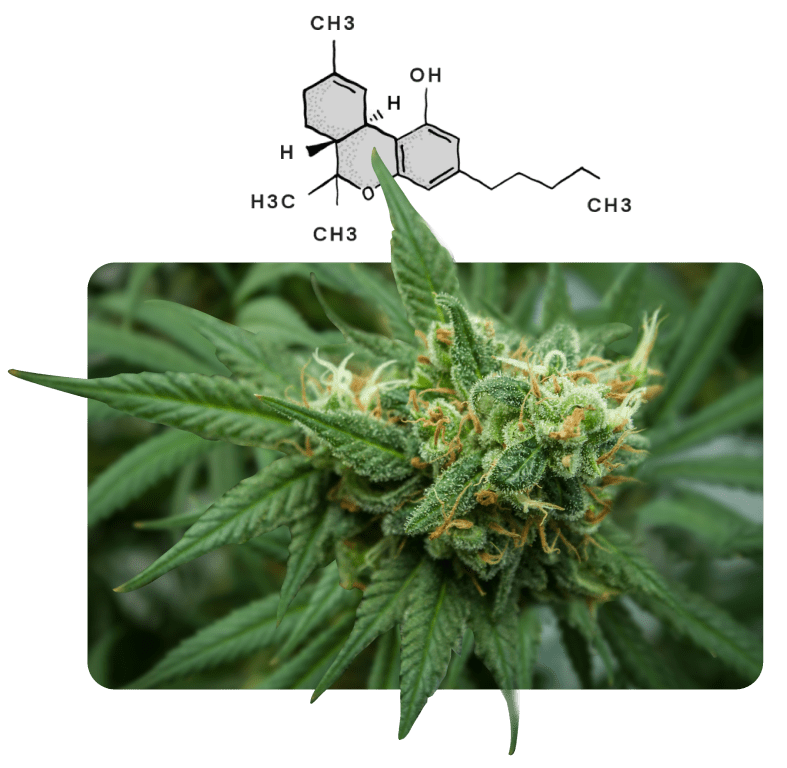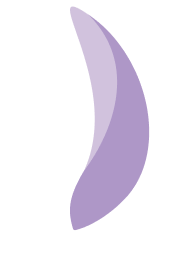 D9-tetrahydrocannabinol (THC) is the most psychoactive compound found in the cannabis plant.
It is in the cannabinoid class along with cannabidiol (CBD).
THC and other phytocannabinoids are found on the trichome glands of cannabis flowers.
D9-THC is the main active ingredient in IGC-AD1.
How is THC
obtained
from cannabis?
Why THC &
Alzheimer's
Disease?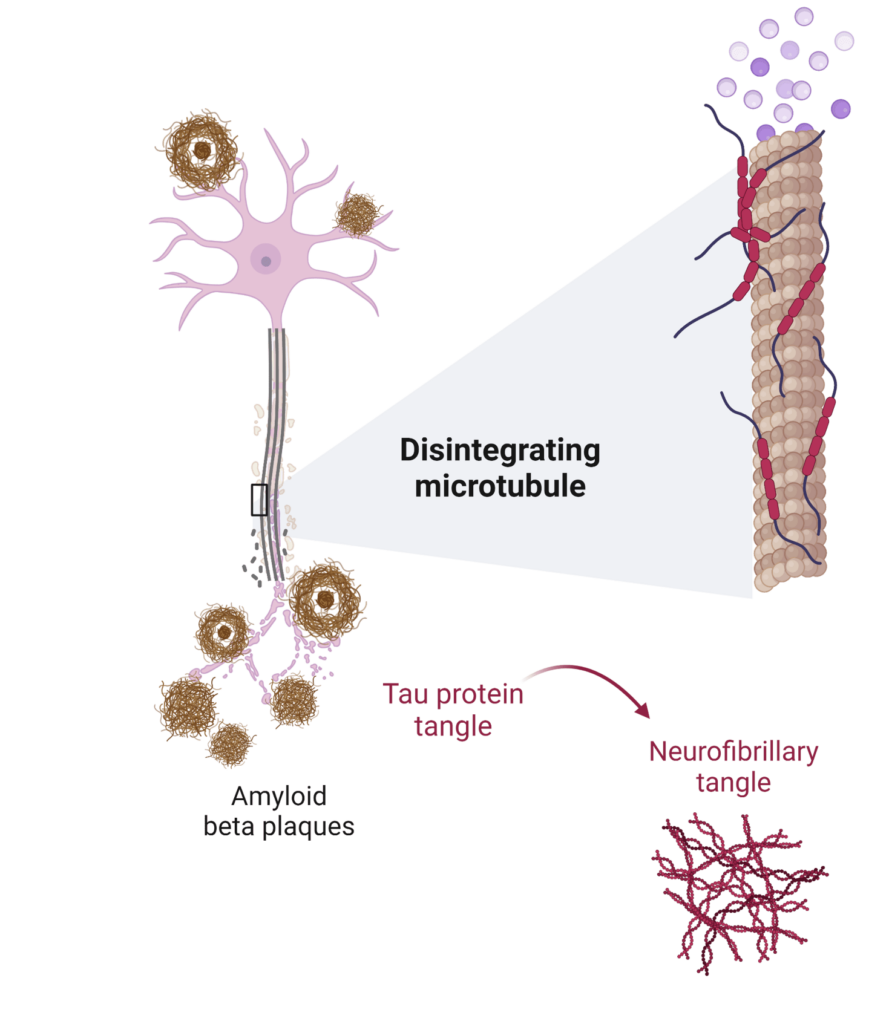 Based on pre-clinical data on Alzheimer's cell lines and transgenic mice, we hypothesize that our formulation is a potential Disease Modifying Drug that could:
More detailed information
about pre-clinical studies' results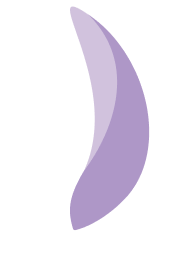 Our Phase1
Clinical Trial showed
that IGC-AD1 is safe and tolerable at different doses.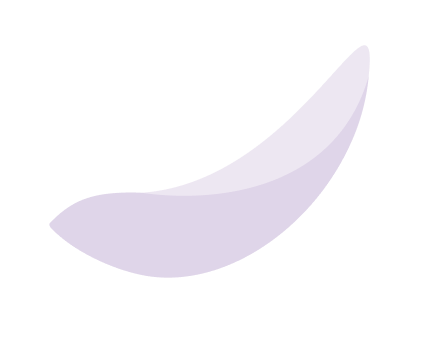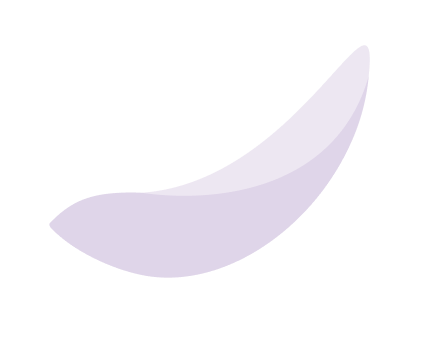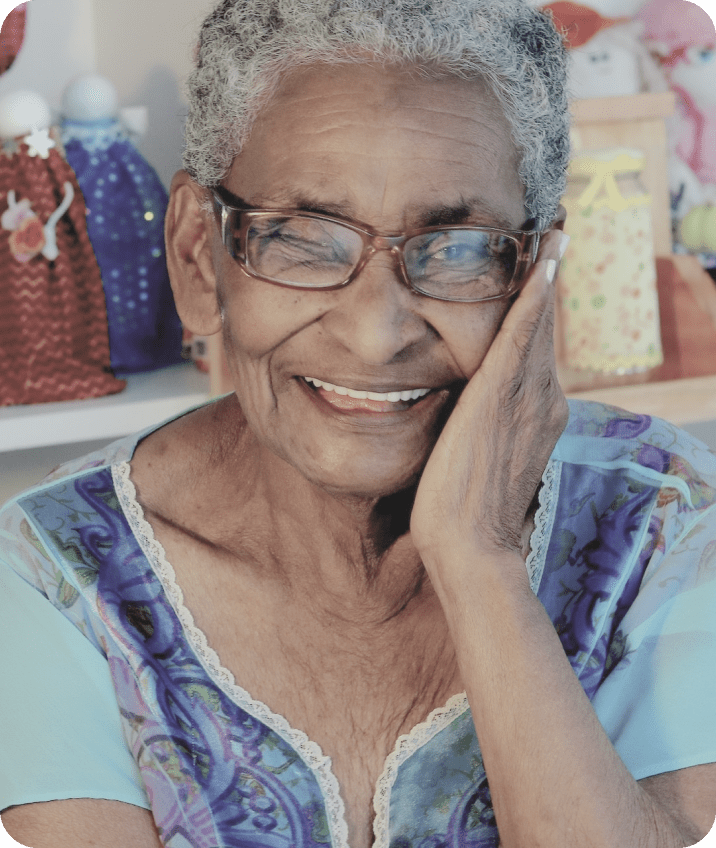 In 2021, IGC completed a Phase 1 medical trial to evaluate the safety and tolerability of IGC-AD1 at three different daily doses.
This is the first such clinical study of its kind completed on Alzheimer's patients
Participants with mild to severe Alzheimer's disease
Multiple Ascending Dose (MAD)
Three dosage cohorts: once a day (QD), twice a day (BID), and three times a day (TID)
Double Blind

Evaluate safety & tolerability of IGC-AD1
measured by solicited and non-solicited Adverse Events.

Compare pre and post intervention neuropsychiatric symptoms (NPS) scores as measured by the neuropsychiatric inventory (NPI-12).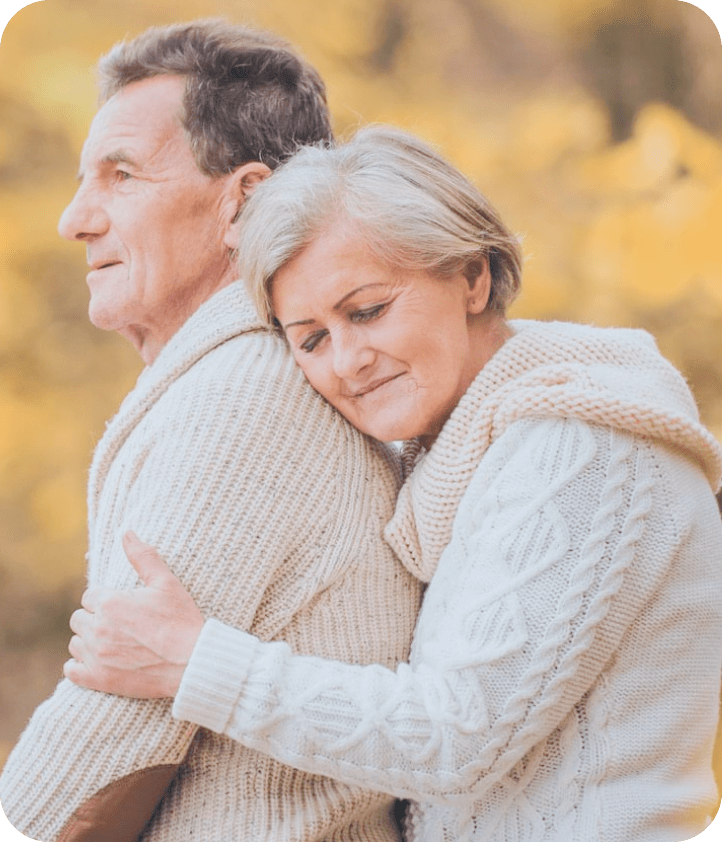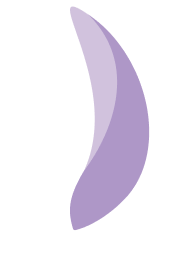 Weight

147.66 ± 31.62 lb.
Neuropsychiatric
Symptoms Results Results on NPS: Neuropsychiatric Symptoms Measured by NPI Scores
IGC-AD1 intervention showed an overall improvement in NPS measured by the (NPI) score.
Specific domains such as Agitation, Anxiety, Depression, and Caregiver Distress improved.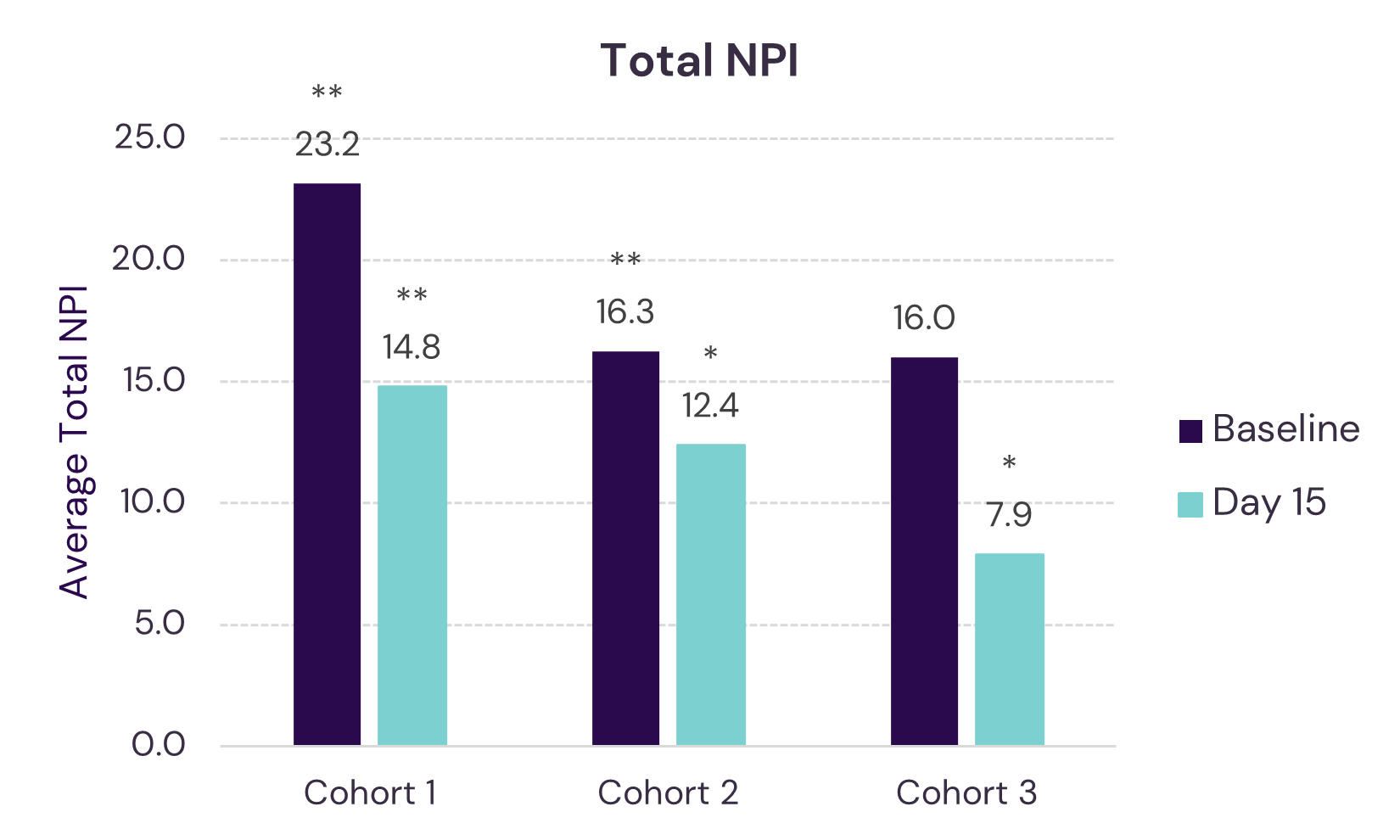 Agitation Results
The NPI domain score for agitation was measured at baseline and remeasured on day 15.

At three different doses, agitation improved both clinically and statistically (p <05).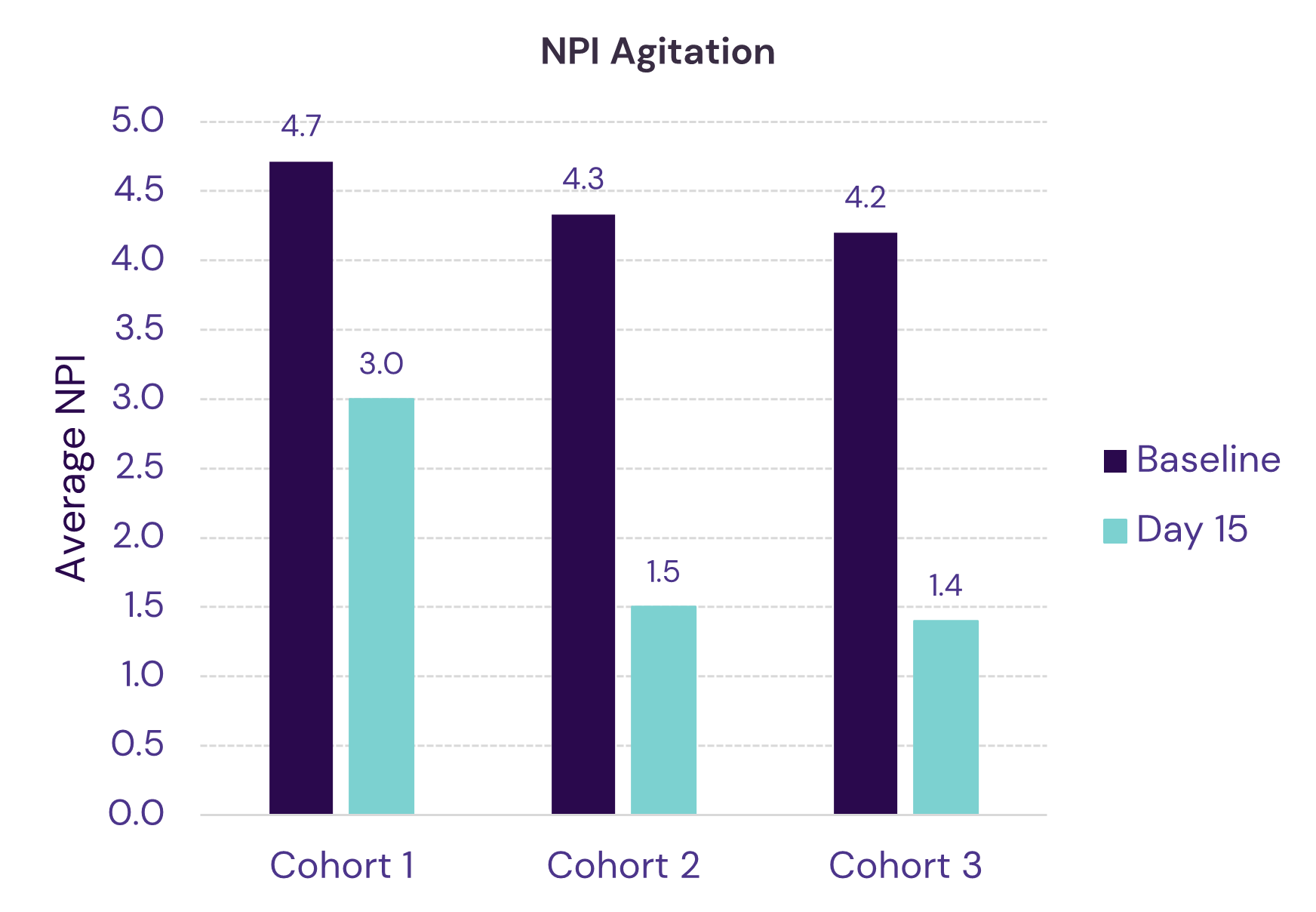 IGC-AD1 decreased the NPI score in both the Anxiety and Depression domains.